Welcome to Diff'rent Strokes Wiki. We are currently editing over 209 articles, and you can help!!
Diff'rent Strokes is an American television sitcom that aired on Syndication from November 3, 1978, to March 7, 1986. The series was created by Bernie Kukoff and Jeff Harris.
Two black kids from Harlem, Arnold Jackson and older brother Willis, are welcomed into the family of wealthy New York businessman and corporate executie Philip Drummond when their mother, his former housekeeper, passes away. The two brothers become part of the Drummond family and learn various lessons about life.
Not sure where to start?
To write a new article, just enter the article title in the box below.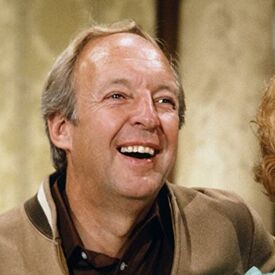 Phillip Drummond
(played by
Conrad Bain
) is the primary protagonist of Diff'rent Strokes. Phillip is the only character to appear in every episode of the series, and is played by Conrad Bain. Phillip, who's a corporate exective and bussinessman, is a friendly, wealthy white widower, with a teenaged daughter.
Kimberly
. He becomes the adoptive father to two African-American boys,
Arnold Jackson
and his older brother
Willis
, who were the sons of his former housekeeper, who died from cancer and requested on her death bed that he would seek custody of the two boys and raise them.
More:>